Now you are the body of Christ and individually members of it.

1 Corinthians 12:17 (ESV)
Being a follower of Christ means being united with other followers of Christ. Practically, this happens through church membership. Maybe you've never thought about church membership before or maybe you are skeptical. If that's the case, we've collected a list of biblical reasons to affirm local church membership.
On the other hand, perhaps you are warm to the idea or even convinced that church membership is a biblical imperative. If that's the case we're glad you are interested! It's something we value highly, and we look forward to the prospect of you joining us in that relationship!
The Orientation class
The first step in the membership process is to complete the Orientation class, which runs at 9:30 on Sundays, the same time as the other Sunday school classes. However, the Orientation class is not just for those interested in membership. We encourage all newcomers to SVRBC to learn about the beliefs and practices of our church by attending.
In this class, we cover:
The church's confession of faith (6-8 lessons, depending on discussion)
The church's constitution (1 lesson)
The church's authority structure and decision-making process (1 lesson)
You may join at any time. We typically cover the material in order, but we keep track of the material completed so that we can jump around, depending on which students are present.
Additionally, any students pursuing membership who are eager to complete the course are encouraged to schedule additional sessions with a teacher.
Go therefore and make disciples of all nations, baptizing them in the name of the Father and of the Son and of the Holy Spirit, teaching them to observe all that I have commanded you.

Matthew 28:19-20a (ESV)
Applying for membership
Completed the Orientation class and interested in becoming a member? Great! Please fill out the membership application form to get started. Afterward, a pastor will schedule a meeting with you to discuss your application.
The purpose of this meeting will be to:
Ensure you understand and meet the qualifications of membership.

Do you believe the gospel?
Have you been baptized or do you want to be baptized?
Are you pursuing a holy life?

Ensure you understand the purpose and responsibilities of membership.

Do you plan to be present for church meetings?
Do you plan to be sacrificial with your time and resources for the sake of other church members?

Ensure we understand how to best care for you.

Do you have any particular needs we should be looking out for?
Do you have any particular gifts we should help you put to use in service of the church?
Pay careful attention to yourselves and to all the flock, in which the Holy Spirit has made you overseers, to care for the church of God, which he obtained with his own blood.

Acts 20:28 (ESV)
Before the meeting, you should take a moment to review the membership covenant.
Giving a testimony
When someone gives a testimony, they make a public declaration of the great things God has done in salvation, and, in particular, how God has saved them. It is called a testimony because, like a courtroom trial with a large audience, we are called to witness to an unbelieving world of the truth of the gospel.
And with great power the apostles were giving their testimony to the resurrection of the Lord Jesus, and great grace was upon them all.

Acts 4:33 (ESV)
At SVRBC, prospective members give their testimony to the church before entering membership. This typically occurs before the afternoon service on the Lord's day. Since the congregation decides who to receive into membership, this testimony helps them make an informed affirmation of the work of God in a person's life, but also provides them with everything they need to celebrate a fellow believer's salvation.
A testimony should be 3–5 minutes long and include the following elements:
How you came to know the Lord

What circumstances led you to hear the gospel?
What circumstances led you to believe the gospel?

Your understanding of the gospel

What is salvation?
What did you do to be saved?
How do you know you are saved?

What the work of the Holy Spirit has looked like in your life

Have you repented of your sin?
Are you growing in your understanding of God's word?

Your baptism

If you have not been baptized:

Do you understand your need for baptism?
Do you desire to be baptized?

If you have been baptized:

Were you a believer at the time?
What church conducted the baptism?

Why you would like to join this particular church

Do you find yourself in relative agreement with our doctrine?
How do you believe God can use us to help you grow in your faith?
How do you believe God can use you to help this particular body?
At a regular members' meeting (typically held on the first Monday of each quarter), the congregation will consider the testimony and vote to formally affirm the prospective member as brother or sister in Christ.
Truly, I say to you, whatever you bind on earth shall be bound in heaven, and whatever you loose on earth shall be loosed in heaven. Again I say to you, if two of you agree on earth about anything they ask, it will be done for them by my Father in heaven. For where two or three are gathered in my name, there am I among them."

Matthew 18:18-20 (ESV)
Becoming a member
After a successful vote, a candidate becomes a member at the end of the next afternoon service they are present for. About to enter membership? This is what you can expect:
If you have not already been baptized, a pastor will baptize you at the end of the afternoon message.

Please arrive early; the pastor will want to chat with you before the service.
The pastor will ask you a short set of yes or no questions, giving you an opportunity to publicly declare your faith.
You will have a chance to change clothing afterward.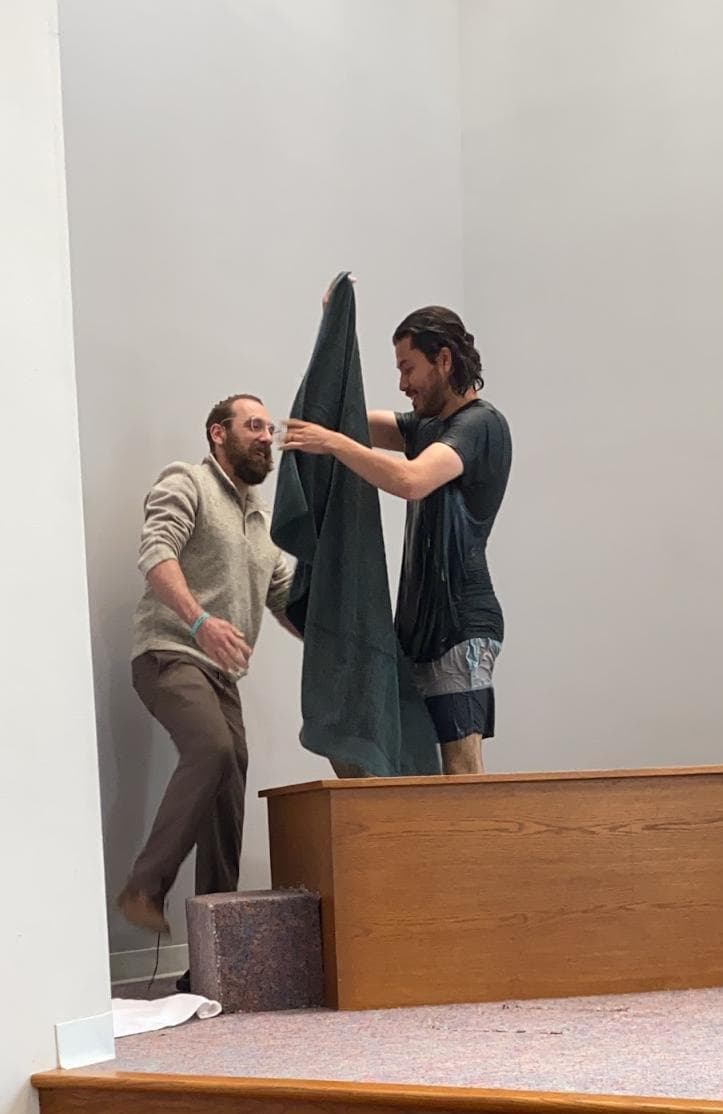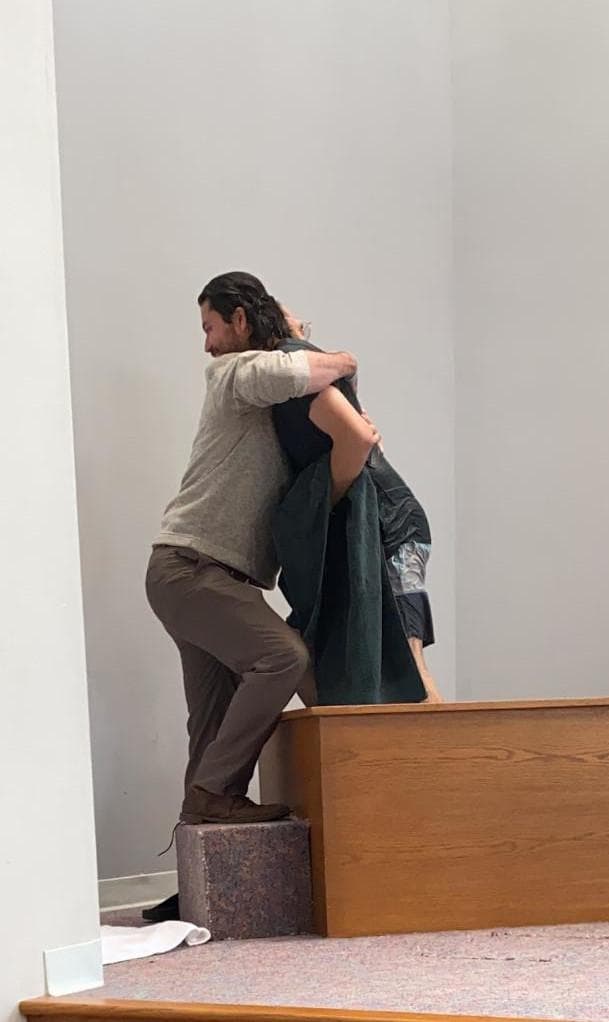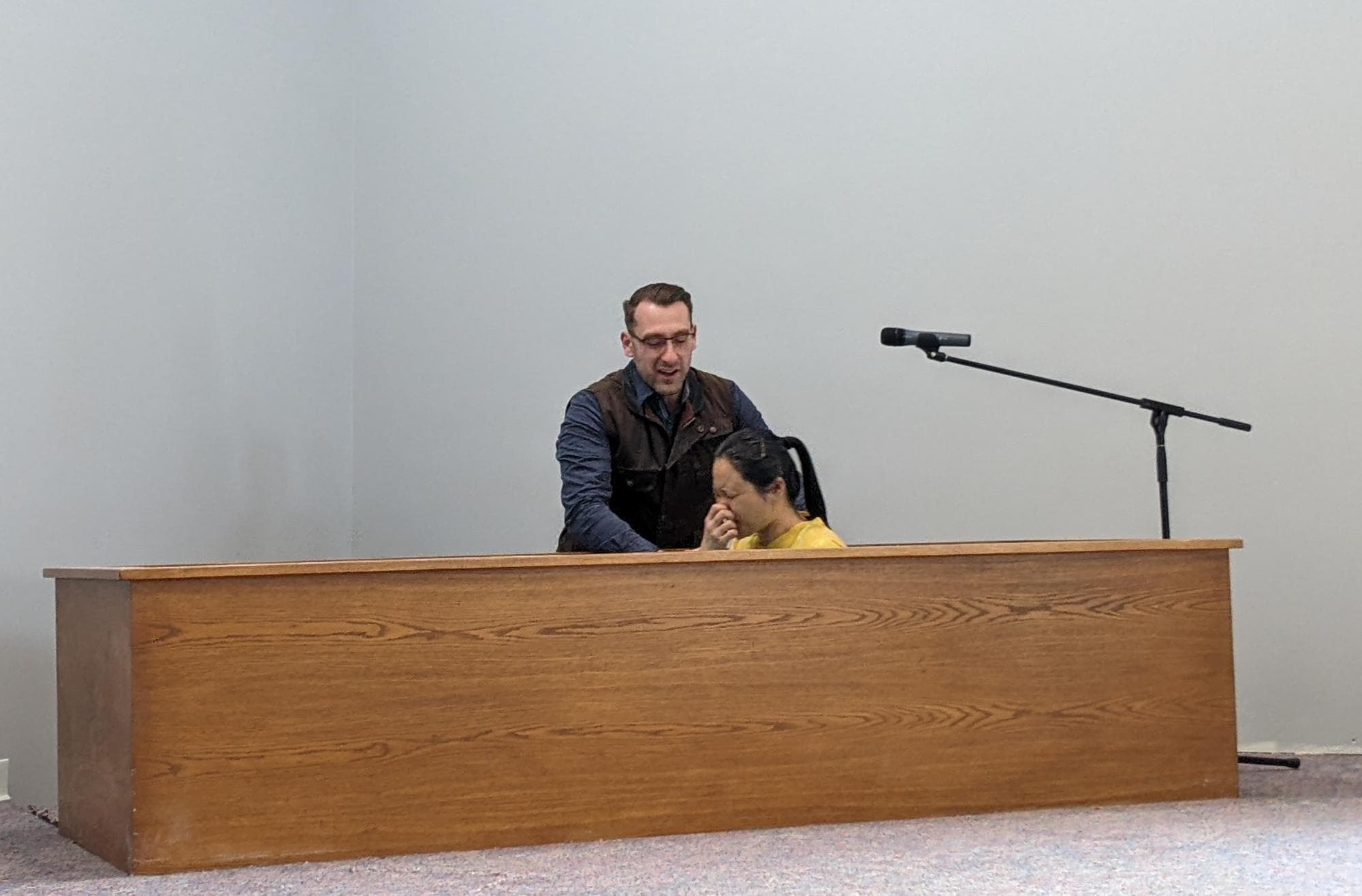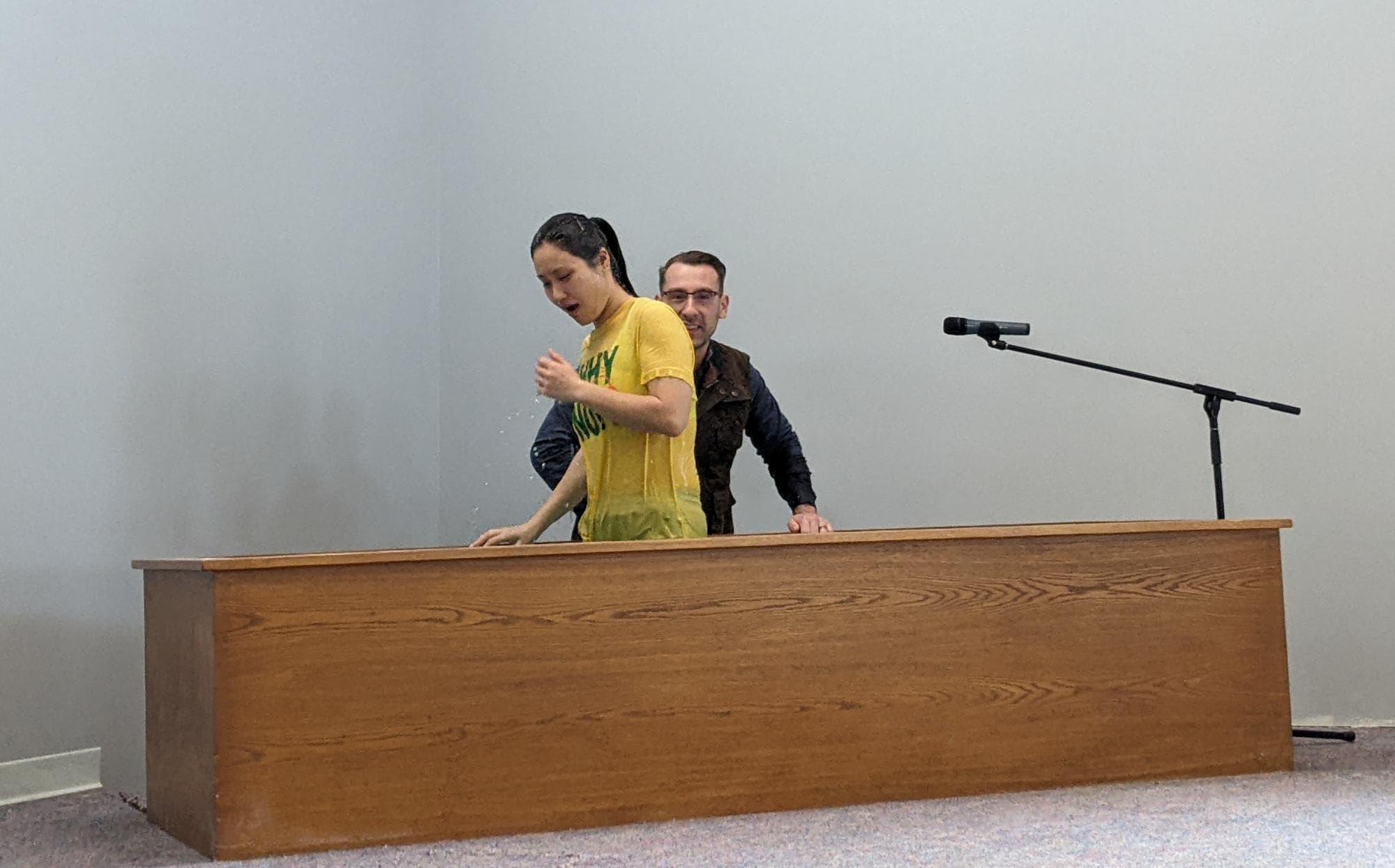 You will be asked to sit up front where a pastor will publicly pray for you and for God to bless this new addition to our church.
You will receive the Lord's supper along with the rest of the church.
After the benediction, the members of the church (and anyone else who desires to) will come up to greet you with congratulations. This is often referred to as giving the right hand of fellowship.
and when James and Cephas and John, who seemed to be pillars, perceived the grace that was given to me, they gave the right hand of fellowship to Barnabas and me, Galatians 2:9a (ESV)
This is one of the most joyous occasions in the life of the church. If you are pursuing membership here, we look forward to welcoming you into this local fellowship!
Transferring to another church
The time may come when the Lord calls you to a different fellowship! Because we believe that every Christian should be a member of a church and privileges like access to the Lord's supper are contingent on church membership, we encourage members to transfer rather than simply terminating their membership. The one who goes through the transfer process retains the privileges of membership while being excused from the responsibilities of regularly gathering in order to pursue a new church family. Under this arrangement, we continue to pray for the transitioning members and provide pastoral care.
More details about this process may be found in our constitution.